Quick View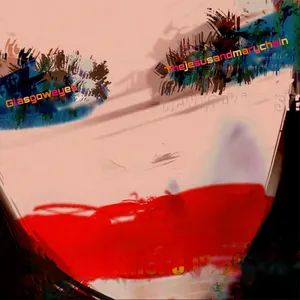 Marking 40 years of The Jesus And Mary Chain, 'Glasgow Eyes' was recorded at Mogwai's Castle of Doom studio in Glasgow, where Jim and William continued the creative process that resulted in their previous album, 2017's 'Damage and Joy', becoming their highest charting album in over twenty years. What emerged is a record that finds one of the UK's most influential groups embracing a productive second chapter, their maelstrom of melody, feedback and controlled chaos now informed more audibly by their love for Suicide and Kraftwerk and a fresh appreciation of the less disciplined attitudes found in jazz. Jim Reid says, "But don't expect 'the Mary Chain goes jazz.' People should expect a Jesus and Mary Chain record, and that's certainly what 'Glasgow Eyes' is. Our creative approach is remarkably the same as it was in 1984, just hit the studio and see what happens. We went in with a bunch of songs and let it take its course. There are no rules, you just do whatever it takes. And there's a telepathy there - we are those weird not-quite twins that finish each other's sentences." 'Glasgow Eyes' not only extends The Jesus and Mary Chain's story, but feels simultaneously like a return to roots. From the incendiary 'Psychocandy' debut and its classic 'Just Like Honey' onwards, the Reid brothers steadily became the misfits who made good without compromise.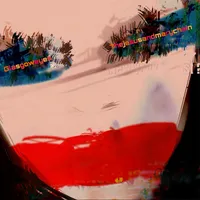 Quick View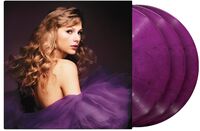 Taylor Swift -"Speak Now (Taylor's Version) - 3 LP - Taylor Swift's 2010 album "Speak Now" is being re-released on July 7 as "Speak Now (Taylor's Version)." The album will be released as a 3-LP vinyl - [Orchid Marbled 3 LP]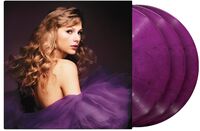 Quick View
All Them Witches are known for their loud and lengthy live shows. 2020 found the band releasing their critically acclaimed album, Nothing As The Ideal. An album release from this band would traditionally be followed by a lengthy 18-month tour across the globe. Due to an international pandemic, the band's touring plans were brought to a halt. This did not stop All Them Witches from assembling in a studio to broadcast a live set for their fans. The set was roundly received as an amazing performance and fans immediately inquired as to whether or not this show would be available outside of the broadcast. New West Records is proud to present All Them Witches - LIVE ON THE INTERNET.
Quick View
Double clear vinyl LP pressing. So Far... The Best Of brings together the cream of Sinead O'Connor's four album releases on the Chrysalis label. Originally released in 1997, it features the Number 1 worldwide hit "Nothing Compares 2 U" as well as her early singles "Troy" and "Mandinka", it showcases Sinead's enormous talent and fearless uncompromising style. This is the very first time that this album has appeared on vinyl, and is being released to coincide with National Album Day in the UK, with the emphasis on female artists. The album includes the tracks "Success Has Made A Failure Of Our Home", as well as "Heroine" and "Just Like U Said It Would B" which were previously only available on the US version.
Quick View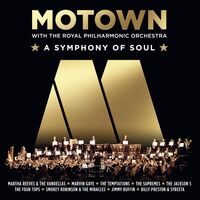 Motown: A Symphony Of Soul features some of Motown's best known and loved singles now reimagined with new orchestration by the Royal Philharmonic Orchestra. Also included are some beautiful new guest vocalist versions that sit alongside the original vocals laid down over 50 years ago. Beverley Knight joins Marvin Gaye on the seminal "Abraham, Martin & John" and Mica Paris joins Jimmy Ruffin on "What Becomes Of The Broken Hearted."
Quick View
Following the eclectic charm and intimacy of 1970's solo McCartney and 1971's homespun lo-fi indie-pop progenitor RAM credited to Paul and Linda McCartney, Wild Life found Paul once again redefining his post-Beatles creative identity, this time beginning his tenure as a founding member of Wings. A rollicking left turn from its predecessors, Wild Life was recorded in barely more than a week, with more than half of the songs captured in a single take. The end result would be eight songs running the gamut from joyous freewheeling jams to proto-chamber pop to spare introspective musings — all bristling with a raw, jagged energy akin to the grungiest of garage bands—whether on the careening blues-rock rave-up of opener "Mumbo," a reggae-tinged reimagining of Mickey & Sylvia's "Love Is Strange," or the plaintive and heart wrenching ballad "Dear Friend."
Quick View
Ghost one of the most esteemed and celebrated rock bands in the world today return with their fifth psalm, IMPERA, fronted by the newly anointed Papa Emeritus IV.  A dozen songs take on themes of isolation and demigod worship, as well as colonization of both space and mind.   And all with the infectious hooky brand of rock their fans have grown accustomed. 
Quick View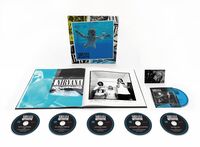 Super Deluxe contains 5 CDs showcasing the newly remastered album from the original analog tapes along with 4 complete concerts on the Nevermind Tour from Amsterdam, Melbourne, Tokyo and Del Mar, California. Additionally, a Blu-ray of the complete Live in Amsterdam concert video (newly remastered in HD) is included along with a 40-page hardcover book with unreleased photos.
Quick View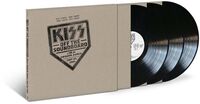 March 2022, rock icons KISS will release the next installment of their Off The Soundboard official live bootleg series with KISS - Off The Soundboard: Live In Virginia Beach, recorded live at the Virginia Beach Amphitheatre on July 25, 2004.
Off The Soundboard: Live In Virginia Beach finds the legendary band in the midst of their `Rock The Nation' Tour, which is notable for being the first full U.S. tour of the longstanding Paul Stanley, Gene Simmons, Tommy Thayer, and Eric Singer lineup. The career-spanning 20-song set includes classic KISS tracks such as "Lick It Up," "I Love It Loud," and the worldwide smash and No. 11 1979 U.S. Billboard charting "I Was Made For Lovin' You," as well as perennial KISS fan favorites "Makin' Love," "King Of The Night Time World," and "100,000 Years" that dig deep into the band's astonishing 40+ year back catalog.
KISS are globally recognized as one of the greatest live bands of all time and are the creators of what is universally considered the best live album ever, 1975's gold-certified and No. 9 Billboard charting Alive!. The KISS - Off The Soundboard series continues their storied legacy of groundbreaking live albums with a document of the spectacular, larger-than-life extravaganza that is a KISS concert.
KISS OFF THE SOUNDBOARD: LIVE IN VIRGINIA BEACH 3 X LP
Quick View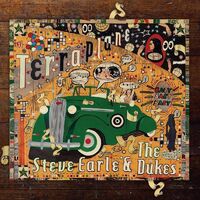 Terraplane takes its title from the 1930s Hudson Motor Car Company of Detroit model, which also inspired the Robert Johnson song, "Terraplane Blues." It is Earle's 16th studio album since the release of his highly influential 1986 debut Guitar Town. As its title suggests, the album is very much a blues record, some of which was written while Earle toured Europe alone for five weeks with just a guitar, a mandolin and a backpack. Earle, who was raised outside of San Antonio before migrating to Houston, offers about Texas blues, "There was Fort Worth where the model was Freddy King and there was the Houston scene which was dominated by Lightnin' Hopkins. Two very different styles." He saw both of these giants and was also exposed to Johnny Winter, Jimmy and Stevie Ray Vaughn and Billy Gibbons - all of which make their influence heard here within Earle's masterful storytelling. This is the first time this record has been pressed on color vinyl.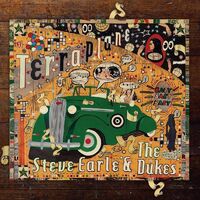 Quick View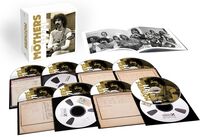 Celebrating the 50th anniversary of the Mothers Of Invention's '71 line-ups, the complete Fillmore tapes are showcased with every note played over 4 shows, including the John Lennon/Yoko Ono encore, majority of tracks are newly mixed. Additionally, the full concert from the Rainbow Theatre in London where FZ was infamously pushed off the stage is newly mixed by Eddie Kramer. The box also features a bonus hybrid concert from Harrisburg & Scranton, PA 1971 and extensive liner notes & packaging.

Also Available Live at Rainbow Theatre [3LP], Live At Fillmore East, June 1971: 50th Anniversary [3LP]
Quick View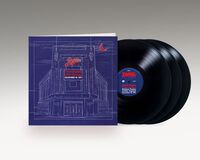 The historic and infamous final show of the Flo & Eddie line-up with The Mothers in its entirety. The show was a success until FZ was shockingly pushed off stage by a concert attendee, resulting in grave injuries for FZ causing the cancellation of the tour and ultimately the band. Featuring a brand new 2021 mix & liner notes by Eddie Kramer and mastering by Bernie Grundman. Pressed onto a 3 LP set on 180g by Optimal:Media in Germany.

Also Available The Mothers 1971 [Super Deluxe Edition 8CD Box Set], Live At Fillmore East, June 1971: 50th Anniversary [3LP]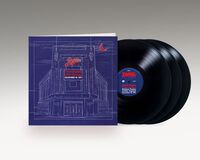 Quick View
Michael Buble's 2022 album Higher catapults the star's enormous talent into the stratosphere as he continues his ongoing journey reinventing and interpreting the music of America's most beloved standards amongst others. Fitting perfectly throughout these gems are a handful of Buble' originals that further cement his gift for writing and performing great pop tunes and luscious ballads. An irresistible and uplifting collection from the ultimate romantic once again reminds us that the thrill of exploring the subject of love and romance continues inspiring this artist and the world. The definitive Buble' masterpiece for sure.